Kitchen Exhaust Cleaning Specialists
Commercial Cleaning Service
*** We provide Health & Safety CERTIFICATE as per NFPA 96 code, before and after pictures will be provided after the completion of work.
*** We are NFPA #96 CERTIFIED Kitchen Exhaust System Cleaning Company.
*** WSIB and Liability Insurance will be provided before the start of work.
Your kitchen's range hood is likely one of the most important components in the room. It prevents grease and other particles from building up on your cooktop while also keeping your kitchen free of smoke and odours that could otherwise be produced there. However, with time, the vent hood can get clogged with oil and other particles, which makes it less efficient at the duties it was designed to do. Because of this, you should schedule frequent cleanings for your range hoods or vent hoods. Before the vent hoods are sprayed with a degreasing solution and cleaned with hot water, any hardened oil buildup that has accumulated on them is manually scraped off with a wire brush. This process is repeated until the vent hoods have been thoroughly cleaned. Cleaning the vent hood is an essential part of maintaining a safe working environment in the commercial kitchen of a restaurant, both for the staff and the patrons.
Commercial kitchens should have their hood systems cleaned at regular intervals to avoid grease build-up and fires, as specified by NFPA 96 Standard for Ventilation. Some examples of places where a kitchen exhaust system is extremely valuable are restaurants, school canteens, nursing homes, hospitals, churches, theatres, universities and colleges, military bases, jails, and theme parks.
Commercial kitchens rely on a system of hoods, baffles, and filters to capture grease and exhaust it into the air or collect it in a tray beneath the fan. This process results in the build-up of grease and grime on the hood and exhaust system. If the grease traps do not get cleaned regularly, it can cause a serious fire in the kitchen. According to NFPA 96, more than 50% of all commercial cooking fires are caused by the build-up of grease.
Barrie hood cleaning, in compliance with the NFPA 96 standards, will help keep your kitchen safe from fire. With our experienced hood cleaning technicians, we eliminate the risk of a grease-related fire in a commercial kitchen. We believe that hood cleaning should be more than just a means to comply with fire safety regulations. It should be an opportunity to improve the quality of your kitchen.
Hood Cleaning Services in Barrie
A trained and certified professional should always clean and maintain your kitchen exhaust system. Hood Cleaning Services in Barrie is the city's leading commercial kitchen cleaning and preventative maintenance company. We adhere to NFPA standards in all our work, from inspections to complete hood and duct cleaning services.
If you own a restaurant or commercial kitchen in the Barrie area, please contact Hood Cleaning Services for an estimate today! We have excellent references from businesses in the area who can vouch for our work.
Our hood cleaning process is comprised of the following steps:
1. Grease Trap and Drain Cleaning– a thorough cleaning of the grease trap, drains and traps to ensure proper flow through your system.
2. Hood and Duct Cleaning- the caked-on grease is removed by professional cleaners using heat lances and high-powered vacuums to ensure that your system is free of built-up grime and grease.
3. Filter Cleaning– every filter is cleaned during our service, ensuring that they block as little grease as possible and don't become a fire hazard.
4. Complete Inspection– we inspect every inch of your system to ensure that there are no blockages or leaks and check for any structural damage or corrosion.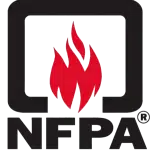 Our Fully Trained Service Technicians Follow The NFPA 96 (National Fire Protection Association) Standards for Hood & Kitchen Exhaust Cleaning.
Get Your Free Hood Cleaning Estimate Now!
We Have The World's Most Awesome Clients










Barrie Restaurant Hood Cleaning
Every restaurant owner's worst nightmare is to see their business ordered shut down because of health and safety violations. At Barrie Restaurant Hood Cleaning, we heed our clientele's needs for their restaurant to be kept clean and safe from the hazards of fire. Our staff is highly trained to spot any shortcomings in your commercial kitchen exhaust systems, removing all grease and carbon residue that could lead to a fire.
To keep your business in full operation, Barrie Restaurant Hood Cleaning offers an array of exhaust cleaning services for you to choose from:
Hood cleaning: we remove grease, grime, and other substances from your ventilation system. This extensive service will keep any fire hazard away from a restaurant owner's business.
Grease trap cleaning: whether it be your indoor or outdoor grease traps, our staff will get rid of any build-up and make sure they are operating at full capacity.
Fire safety inspection: we visually check the integrity of your building's fire detection system to ensure that you are taken care of in case of a blaze.
With the NFPA 96 standards in mind, Barrie Restaurant Hood Cleaning not only meets but surpasses the requirements for the exhaust system of your restaurant. The NFPA 96 standards have specific guidelines in place for the cleaning frequency, as well as proper maintenance procedures and record keeping.
We offer a restaurant hood cleaning package that's inclusive of all the NFPA 96 standards and requirements. Proper cleaning, and removal of materials and debris, as well as grease build-up on the filters, ductwork, and exhaust fan.
Kitchen Hood Cleaning in Barrie
We offer a detailed maintenance program for your restaurant hood hoods for a reasonable price. The package includes:
Up to four visits in the first year alone, so you're guaranteed coverage at least once per each quarter
Maintenance of outdoor hood, ceiling, fans, and vents to ensure your equipment runs at maximum efficiency levels without any worries of a fire breakout. These systems are vital to the operation of your restaurant, and they need the best care possible to protect you from liability issues.
A thorough report at each visit, as well as records of maintenance and exhaust cleaning.
All materials and equipment used in the cleaning process are environmentally friendly and non-toxic, making them safe for your staff, customers, and the building itself. We use a combination of power washing equipment, detergents, water, or HEPA vacuums to complete the job for you.
Commercial Hood Cleaning for Barrie restaurants
There could be an underlying reason why your commercial kitchen floor is always sticky or perhaps the cooking surface isn't as smooth and shiny as it was before. When was the last time you had your commercial hood cleaned? If it has been a while, you may need to consider looking into Commercial Hood Cleaning for Barrie restaurants.
Commercial hood cleaning involves removing grease, dirt and other contaminants that eventually gather over time on the surfaces of your restaurant equipment and the kitchen's exhaust system. Professional cleaning doesn't only keep your kitchen looking and running smoothly, but it also helps to prevent fires and other safety hazards that are likely to occur with a build-up of grease.
We cater to all restaurants in Barrie and the surrounding area, and our experienced team of hood cleaners will carry out a customized service package to fulfill your particular needs – be it a one-time clean or ongoing maintenance.
Commercial Kitchen Hood Cleaning Services Near Me
A deep clean on your commercial kitchen exhaust system is like a reboot. It does more than just comply with the local health department's requirement; it eliminates the possibility of fire hazard. Commercial kitchens are particularly prone to fire breakouts due to the large amount of grease build-up in them. If you've been running this kitchen almost 24/7, imagine the amount of filth that's clogged up in the exhaust system. Cleaning the system routinely with a professional service is highly recommended for health and safety reasons.
The grease and grime accumulated on the ducts are highly combustible which makes it a natural fire hazard. The concept of hood cleaning service may seem like a stingy investment to make when you run a small-sized commercial kitchen. But then again, it is the need of the hour.
The importance of deep kitchen exhaust cleaning service cannot be emphasized enough, especially if you own a restaurant or a food joint. In Barrie, these kitchen exhaust systems, especially the hood, must be cleaned using pressure washing and sanitizing services at least once a year to keep the fire hazards at bay.
Range Hood Cleaning in Barrie
You can never skimp on exhaust hood maintenance and cleaning, no matter the size of your commercial kitchen. Exhaust hoods must have periodic maintenance to ensure that oil and grease do not accumulate. If it does, it can cause health hazards, breathing problems, improper ventilation, and kitchen fires- all of which can be detrimental to your business.
If you don't clean your exhaust hood regularly, you're risking violating fire and health codes. For the safety of your customers and employees, you should schedule professional range hood cleaning in Barrie at least once a year. It makes sense from the perspective of fire prevention, kitchen equipment efficiency and prolonged equipment life.
Range hood cleaning in Barrie is not a do-it-yourself type of work as it involves special equipment and expertise. If your hood is grease-laden or even remotely filthy, it needs the attention of a professional. We have extensive training and experience in this area, so we can handle any type of range hood cleaning request with ease.
Cleaning Range Hood for Barrie businesses
As required by law, kitchen exhaust cleaning must be carried out regularly in all commercial cooking establishments in Canada. To rid restaurants, hotels, hospitals, cafeterias, and other places with commercial kitchens of smoke, steam, and fumes rising from the stovetop, a hood and ductwork system is set up to draw the pollutants out of the building. When exhaust gases travel through ductwork, they often leave a residue behind. If there is too much grease build-up (as is common in restaurants or homes), it becomes a fire hazard.
Cleaning range hood for Barrie businesses is meant to help prevent fires. Many people are surprised to learn that if a building's range hood, ductwork, and grease collection system is not maintained regularly, there is an increased risk of fire occurring in the kitchen. Yet again, it's a legitimate concern laid out in the Ontario Fire Code and the NFPA 96 Code.
Although there are considerable health and safety benefits linked to cleaning range hood for Barrie businesses, the fire risk is an obvious benefit that speaks for itself. However, grease build-up in a system can also cause other problems such as lower air circulation and increased energy costs. So, it makes perfect sense for a commercial kitchen to prevent these problems by having the vent hoods and exhaust fans cleaned regularly.
Restaurant Hood Cleaning Near Me in Barrie ON
If you let grease accumulate in your exhaust hood, it will have some negative consequences. Here are a few things that can happen:
Fire Hazard – Since grease is flammable, it's risky to have it constantly being drawn into the exhaust system while your cooks are working. Most of the material will be exhausted out of the building but some always remain behind and accumulates within the system. This creates a significant fire hazard in your kitchen that can be set off by even a tiny spark.
Workplace Hazard – The high temperatures that your exhaust system reaches as it extracts grease from the kitchen will damage the components of the hood, possibly leading to a failure of some components. This could cause injuries to employees in the area.
Health Hazards – The contaminated air will cause health problems for both you and your workers including asthma attacks, respiratory infections, and other illnesses.
Indoor Air Quality Problems – Keeping grease inside the exhaust system will prevent it from being exhausted and can also contribute to foul odours in your kitchen as well as indoor air quality issues such as headaches, nausea, fatigue, shortness of breath, and more.
Get professional restaurant hood cleaning near me in Barrie ON – this investment will turn out to be much cheaper than having to deal with any of the above problems.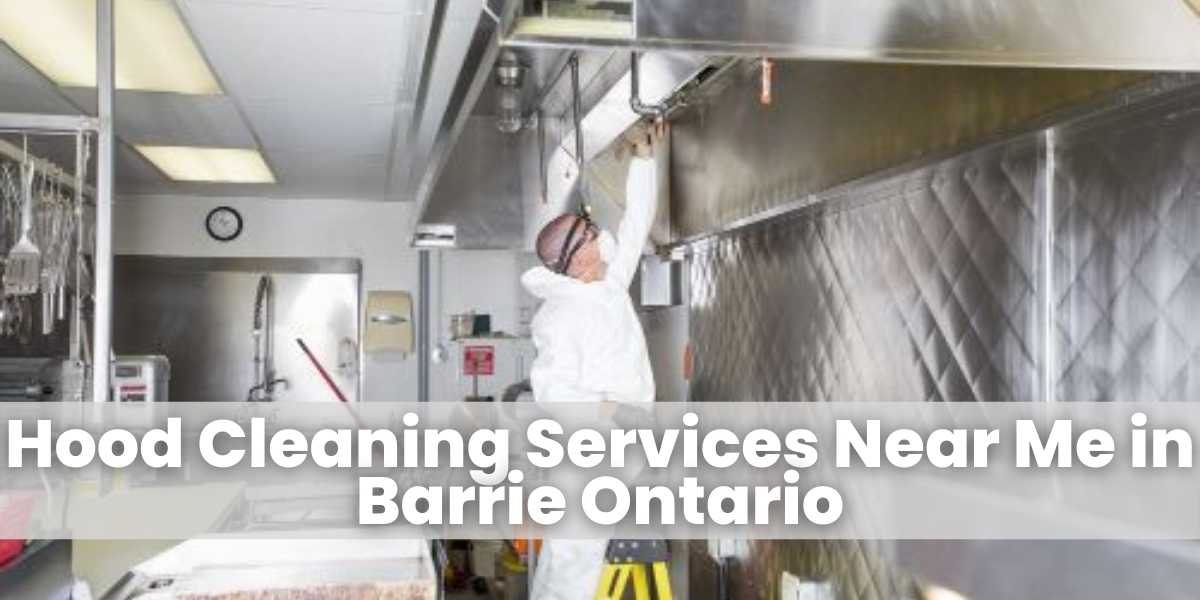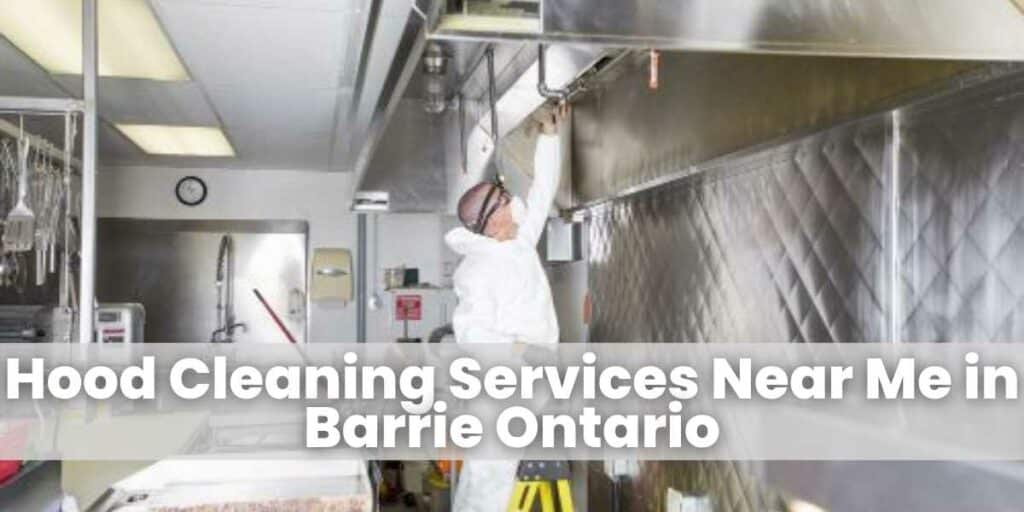 Hood Cleaning Services Near Me in Barrie Ontario
Having a clean kitchen hood in your commercial kitchen can help prevent numerous issues. Grease residue can quickly build up in your hood and vent systems, leading to major problems. Although important, many people forget to properly maintain these areas.
If you manage or operate a commercial kitchen – whether it's a restaurant, hotel, or bakery – you must ensure that major components, like your hood and exhaust system, are well-maintained. In addition to preventing fires and removing the dangers of grease build up in your kitchen hoods, professional cleaning can also help extend the life of this equipment.
Hood Cleaning Services Near Me in Barrie Ontario will help you avoid fines and the prospect of having your business shut down. You're in no position to take risks when it comes to the cleanliness of your commercial kitchen, so call the experts to schedule a cleaning.
We're committed to affording you with the best services and make your experience with us superior over any other Hood Cleaning Services Near Me in Barrie Ontario. We hold on to your standards and how important they are for ensuring a sane, safe, and sustainable environment.
Restaurant and facility owners in the Belleville area check out Belleville Hood Cleaning.
First, the exhaust system is scraped clean; however, this step is not usually necessary if the grease exhaust system has been well maintained using caustic chemicals and hot water. Secondly, the system is pressure-washed to remove any leftover debris and collect the dissolved grease and water. National Fire Protection Association gives detailed maintenance guidelines for commercial kitchen ventilation systems (NFPA). The frequency of hood plenum cleaning is contingent on the kind of food being prepared and the quantity of grease-laden vapours being drawn into the kitchen. A church that primarily uses the system for special events may only need maintenance 10 times per year, but a church that has a weekly fish fry on Friday nights would require more frequent care. Typically, cleanings occur monthly, bimonthly, quarterly, semiannually, and annually.
To eliminate the grease, caustic substances may be utilised. The residue may then be eliminated with hot water rinsing. The most prevalent methods for applying chemicals are garden sprayers, chemical foamers, and pressure washers with downstream injection.
The chemicals are applied to the grease and let to rest for a time before being removed with hot water. In extreme circumstances when grease buildup is too thick for chemical application and rinsing, it may be required to use scrapers to remove excessive accumulation from contaminated surfaces prior to applying chemicals.
Hot Water Pressure-Washing
Water-boiling and water-pressuring machines are available (14,000 kPa). Heavy tarps are connected to hoods and tilted into garbage cans to gather rainfall. When full, cans are dumped individually. Grease should be properly disposed of to prevent blocked drains. Inadequate horizontal duct cleaning may lead to grease buildup in inaccessible ducts. Steam cleaners may drive grease farther into ducting between the hood and roof fan, causing hazardous buildup. Businesses using hot water procedures should employ a caustic chemical degreaser to break down grease before flushing the system with hot water and the degreaser.
Polishing hoods simplifies cleaning and maintenance. The cleaning business will install a certification sticker on each cleaned kitchen exhaust system so authorities, insurance adjusters, and health inspectors can certify compliance with local, county, and state fire standards. White grease residue may be removed with vinegar and warm water.
NFPA Standard 96 requires eliminating oil and other contaminants from a kitchen's exhaust system. Regularly cleaning commercial kitchen exhaust systems prevents fires. Kitchen exhaust cleaners employ high-pressure water or chemicals to remove oil and other contaminants. To fulfil NFPA 96, the Standard for Ventilation Control and Fire Protection in Commercial Kitchens, many cities need clean kitchen exhaust systems. Cleaning kitchen exhaust hoods requires training and certification.
People who clean kitchen exhaust systems have formed associations in order to educate themselves on the standards of NFPA 96 and the best practises in the industry. Here are a few examples:
The Power Washers of North America is the organisation that represents hood and duct cleaners in North America. The International Kitchen Exhaust Cleaners Association is the organisation that represents hood and duct cleaners internationally.
What People Are Saying
See what our customers are saying about us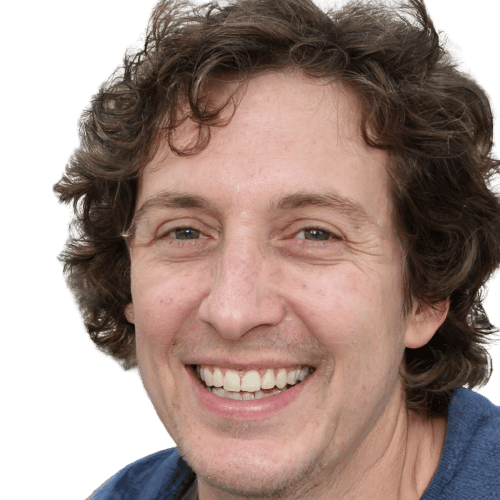 Really happy with the quality of their cleaning services.
Best Hood Cleaning Company
Barrie Hood Cleaning Areas Serviced
How often should you have your hood cleaned?
Hood cleaning is the process of removing grease from inside the ducts, hoods, fans, and vents of exhaust systems in commercial kitchens. Grease can quickly build up in these areas and become a fire hazard if it is not removed on a regular basis. Inspections should be conducted regularly to determine if cleaning is needed before a dangerous amount of grease has accumulated. This will help to keep the kitchen exhaust system clean and safe for use.
How often should you have your hood cleaned? Depending on the type of food cooked, the volume of traffic in the kitchen, and other factors, most restaurants should have their hoods cleaned every 3-6 months. However, some restaurants may need to have their hoods cleaned more frequently. If you are unsure how often your restaurant needs to have its hood cleaned, consult with a professional who can conduct an inspection and make a recommendation based on what they find.
Cleaning the hood is important, but it's only part of maintaining a safe kitchen exhaust system. The ductwork that carries fumes and smoke from the hood to the outside must also be kept clean. At least once a year, this ductwork should be inspected and cleaned as necessary. Again, depending on the type of food cooked and other factors, some restaurants may need to have their ductwork cleaned more frequently than others.
Maintaining a clean kitchen exhaust system is important for both safety and compliance with local fire codes. Hood cleaning and ductwork cleaning should be conducted on a regular basis to ensure that grease and other debris are removed before they have a chance to accumulate and become a fire hazard. If you are unsure how often your restaurant needs to have its hood or ductwork cleaned, consult with a professional who can conduct an inspection and make a recommendation based on what they find. Contact us today for your free written hood cleaning estimate.