Kitchen Exhaust Cleaning Specialists
Commercial Cleaning Service
*** We are NFPA #96 CERTIFIED Kitchen Exhaust System Cleaning Company.
*** We provide Health & Safety CERTIFICATE as per NFPA 96 code, before and after pictures will be provided after the completion of work.
*** WSIB and Liability Insurance will be provided before the start of work.
We Have The World's Most Awesome Clients










The National Fire Protection Association (NFPA) created the NFPA 96 standard with the intention of minimizing the fire hazards of commercial cooking operations. While this code was made for U.S. restaurant kitchens, it is also used worldwide.
The NFPA 96 covers all aspects of commercial kitchen activities, including electrical and mechanical equipment installation, ventilation system design and maintenance, the proper use of cooking equipment, and waste disposal. The code establishes a minimum standard for all commercial kitchen operations to follow, but individual states have the option to enact more stringent standards, known as "adoption by reference."
In Canada, the National Building Code dictates that NFPA 96 should be utilized as a guide when dealing with commercial cooking ventilation equipment in terms of design, installation, operation, inspection and maintenance.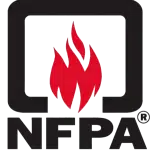 Our Fully Trained Service Technicians Follow The NFPA 96 (National Fire Protection Association) Standards for Hood & Kitchen Exhaust Cleaning.
Get Your Free Hood Cleaning Estimate Now!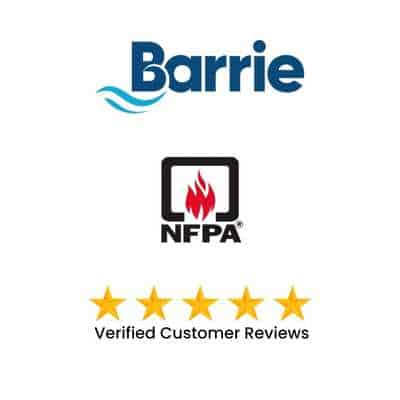 NFPA 96 is a short and concise guide on the requirements for proper commercial kitchen exhaust hood fire suppression systems. It covers the design, installation, inspection and maintenance of these systems, as well as details on how to properly use different types of extinguishing agents.
If you manage or own a commercial kitchen in Barrie, it's your responsibility to be familiar with the requirements of NFPA 96. This will ensure that your kitchen follows all standard safety practices and complies with local fire codes, preventing dangerous and costly fires in your restaurant.
Should you have any concerns or queries about NFPA 96 and its application to your commercial kitchen setup, consult an experienced commercial kitchen ventilation services provider. They can help you navigate the code and make sure that your kitchen meets all safety requirements.
NFPA 96 Commercial Kitchen
There is a multitude of risks associated with operating a commercial kitchen, and one of the most serious hazards is fire. Fortunately, NFPA 96 provides comprehensive guidelines on how to protect your restaurant from this danger.
Key aspects of the code include proper design and installation of ventilation systems, regular maintenance and inspection of equipment, and careful use of cooking and waste disposal equipment.
Commercial kitchens, i.e., restaurants and hospitals are doubly at risk for fire due to the nature of their operations. For this reason, it's crucial that you follow all NFPA 96 guidelines to safeguard t your employees and customers.
Commercial Cooking Equipment
Equally as important as keeping your ventilation system up and running is making sure that all of your cooking appliances are working efficiently too. The list includes stoves, grills, fryers, ovens, hood systems and more.
If you're in the process of purchasing or updating your commercial cooking equipment for your restaurant or healthcare facility, see to it that you choose equipment that meets all of the safety and performance requirements outlined by NFPA 96. This will ensure the proper operation of your kitchen and help prevent costly fires in the future.
And then there's the cleaning and maintenance of your equipment. You are to follow all of the rules outlined in NFPA 96 in cleaning and inspecting your commercial kitchen appliances, as well as disposing of oil and grease safely. By understanding and following these guidelines, you're guaranteed that your commercial kitchen will operate safely.
If you ever need commercial cooking equipment cleaning in Barrie, please get in touch with us. We are the city's most trusted experts in commercial kitchen maintenance and we have the tools and expertise to keep your equipment running smoothly. With our help, you'd be confident knowing that your restaurant is complying with all safety standards outlined by NFPA 96.
National Fire Protection Association
NFPA 96 is essential for commercial kitchens in Barrie, Ontario, and across Canada. This code covers the design, installation, inspection, and maintenance of fire suppression systems specifically intended for use in kitchen exhaust systems. It likewise provides guidance on how to properly utilize different types of extinguishing agents when dealing with fires that occur within these systems.
NFPA 96 is written and maintained by the National Fire Protection Association (NFPA). This is an international nonprofit association that develops codes, standards, and educational materials to advance public safety.
Minimum Fire Safety Requirements
One of the main goals of NFPA 96 is to establish minimum standards for fire safety in commercial kitchens. This includes ensuring that all equipment and appliances are installed correctly, used properly, and maintained regularly.
If you own a commercial kitchen in Barrie, Ontario, understanding and following NFPA 96 is not merely an option. You are legally bound to comply with these standards to ensure the safety of your staff, customers, and property. This is especially true in aspects of kitchen hood cleaning and the installation of fire suppression systems. That said, you don't have to go through all of this on your own. There are many reputable companies in Barrie that specialize in commercial kitchen maintenance and fire safety, including the installation of fire protection and grease removal devices.
NFPA 96 Standard for Ventilation Control and Fire Protection
This standard outlines the requirements for the design, installation, inspection, cleaning and maintenance of cooking equipment including fans, stove exhaust hoods, grease removal devices and cooking exhaust systems. This is to protect against routine fires as well as prevent the spread of smoke and fire from within a building.
If you're thinking of updating your commercial cooking equipment, see to it that it meets the standards outlined in NFPA 96. You don't want to invest in equipment that isn't up to par and could put the safety of your employees and customers at risk. It's a surefire way to throw your hard-earned money down the drain and put your business at risk. So before making any purchase, make sure that you do your due diligence and research all of the different options available to you.
To learn more about NFPA 96 standards on ventilation control and fire, and how they can keep your commercial kitchen safe, get in touch with us today.
Professionally Trained
Hood Cleaning Specialists
As a commercial kitchen owner, you are legally obligated to maintain your equipment according to NFPA 96 standards for commercial cooking operations. This includes keeping your cooking hoods clean at all times. Keeping your ventilation system free from grease and oil is critical for ensuring that it operates as intended. It may also come in handy if there should ever be an emergency such as a fire or a smoke evacuation.
At our company, we take cleaning commercial kitchen exhaust hoods as our passion more than just a job. We offer full-service hood cleaning for restaurants in Barrie at competitive prices that no one else can beat. We only employ the most highly trained and dedicated professionals in our team who know what it means to keep kitchen environments clean and safe through control and fire protection.
100% Satisfaction Guarantee for Barrie restaurant owners
When in doubt, go to a company that offers a 100% satisfaction guarantee. Should you be unhappy with the work we have done, you can request a free re-clean within 30 days at no cost to you. We are confident in our results and back them up with a comprehensive guarantee.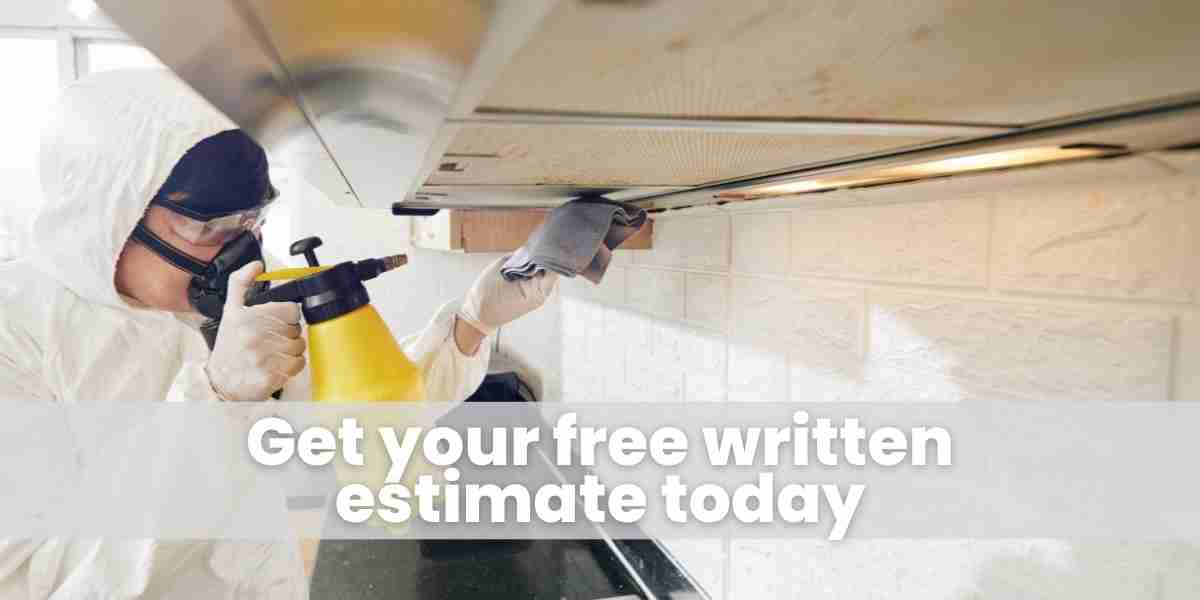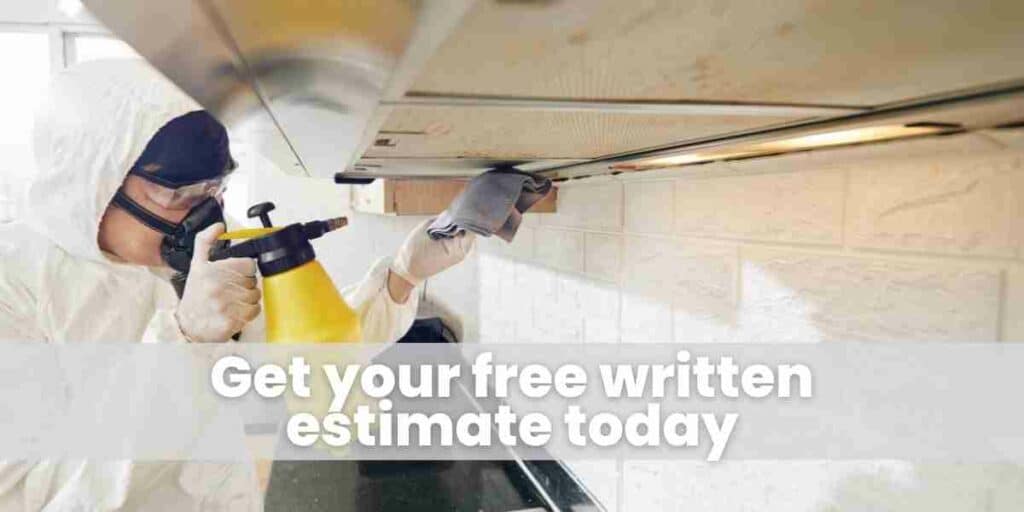 Get your free written estimate today
Grab your free and no-obligation estimate and start getting your commercial kitchen equipment back to its best in no time. Simply fill out the contact form on our website or give us a call today and we will respond within one hour during normal business hours.
What People Are Saying
See what our customers are saying about us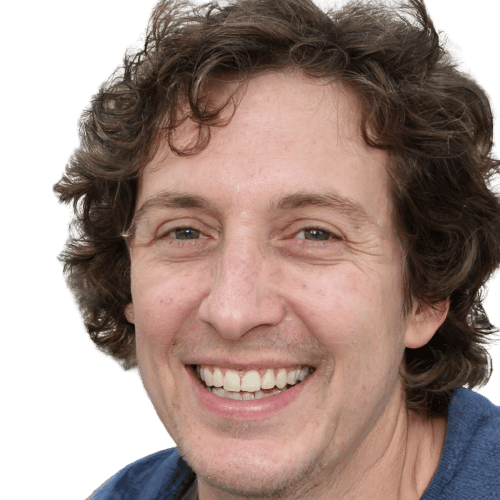 Really happy with the quality of their cleaning services.
Best Hood Cleaning Company
Barrie Hood Cleaning Areas Serviced