Barrie Hood Filter Cleaning
Kitchen Exhaust Cleaning Specialists
Commercial Cleaning Service
*** We are NFPA #96 CERTIFIED Kitchen Exhaust System Cleaning Company.
*** We provide Health & Safety CERTIFICATE as per NFPA 96 code, before and after pictures will be provided after the completion of work.
*** WSIB and Liability Insurance will be provided before the start of work.
We Have The World's Most Awesome Clients










Barrie Hood Filter Cleaning
Maintaining your kitchen filters is crucial to ensuring they perform well over time. Work with a reliable company that specializes in filter maintenance. Regardless of the size or workload of your commercial kitchen, the hood filter will always be in the spotlight. It plays an indispensable role, especially regarding fire prevention.
As grease and grime are constantly deposited on the filter, its functionality and efficiency will be reduced over time. It's this very reason why maintaining your hood filters at regular intervals is non-negotiable.
The hood works by drawing in smoke and heat from the kitchen, filtering out any dangerous contaminants. The hood is typically fitted at a high point of the restaurant ceiling, or higher if not as necessary for your type of establishment. The filter catches everything that ends up in its path, be it oil and fat build-up or even other hazardous particles.
Any industrial food service company to have their commercial hood filters cleaned regularly. If they're not, the filter will become clogged and creates a viable environment for fires. It's in your best interests to make sure you are working with a reliable and dependable filter maintenance provider.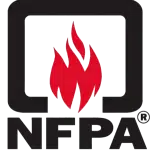 Our Fully Trained Service Technicians Follow The NFPA 96 (National Fire Protection Association) Standards for Hood & Kitchen Exhaust Cleaning.
Get Your Free Hood Cleaning Estimate Now!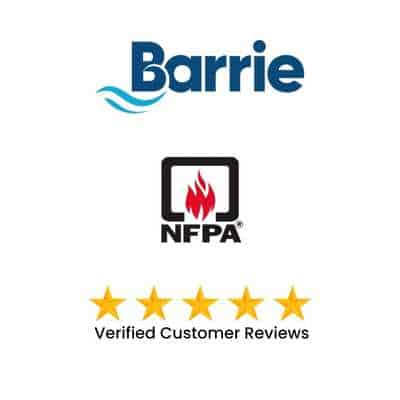 Our commercial hood filter cleaning service covers an extensive range of kitchen types. Be it a small establishment or a full-scale food service business, our team is equipped to handle any level of need. We guarantee an accurate assessment, providing the necessary cleaning and maintenance techniques applied to your situation.
Our professional commercial hood filter cleaning staff has earned an excellent reputation over the years. They're courteous, friendly, and professional, always dressed to impress as well.
What's more, our work is backed by a 100% satisfaction guarantee. We know you will be pleased with the results when we clean your filters! Don't wait – give us a call today. You won't be disappointed.
Commercial Hood Filters in Barrie
We cater:
Restaurants

Schools

Hospitals

Pharmaceutical Plants

Food Processing Facilities

Bakeries & Cafeterias

Jails

Supermarkets

Cafes

Aged Care Facilities

Hotels

Entertainment Venues
And many more!
The exhaust hood on a commercial kitchen setup uses the principles of ventilation to remove grease and hot air from the kitchen environment. It also helps to contain fumes and odours. Exhaust hoods are typically made of stainless steel, although some less pricey brands may be comprised of aluminum or other metals.
Commercial kitchens in restaurants or food-processing facilities need exhaust hoods for a variety of reasons. The biggest reason is the health and safety of their employees. The hot air and smoke expelled from the range or cooking appliance can cause health problems for workers. In enclosed areas, such as restaurant kitchens, these fumes can accumulate quickly, creating an toxic environment.
But the way exhaust hoods collect vapours and smoke from the kitchen ultimately results in the build-up of grease on the surface of the hood. This can drip onto other kitchen appliances or cooking equipment, creating a fire hazard and may also contaminate food. To combat this problem, exhaust hoods use filters that capture grease particles from the air as it passes through them. These are typically disposable liners made of stainless steel or fiberglass materials. The filters are regularly replaced as part of a scheduled cleaning and maintenance program.
Barrie Hood Filter
Cleaning Services
Built and designed to filter out grease, grime, and other toxic contaminants, commercial hood filters are a crucial component in any kitchen.
To keep your cooking area safe and clean, the filters must be replaced and maintained regularly at maintenance intervals that depend on the size of your establishment's kitchen. While some companies will put off cleaning their commercial hood filter until major problems arise, this is unfortunate as it can lead to more issues down the road.
After all, if a filter is not clean, it won't be as effective at its job. What's worse, this can lead to dangerous fires and toxic build-up in your kitchen that could have otherwise been avoided with regular commercial hood filter maintenance. Commercial hood filters are often high-traffic areas for grease and grime.
Allow us to clean and maintain your commercial hood filters. Call us and we'll set up an appointment today.
If fire prevention isn't good enough reason to invest in hood filters, then perhaps you should consider the issue of kitchen efficiency. When your hood filters are clean, it's much easier for your staff to prepare food and keep up with orders without constantly having to stop and clean up grease splatters from pots and pans.
Grease accumulation in a commercial kitchen is expected, unfortunately, even if you do everything right during a cooking process. If you're not properly filtering out the grease, though, that means it's coating surfaces and accumulating on fans and light fixtures, which isn't a safe or efficient environment for your staff to work in.
Even if you already have hood filters installed on your range hoods, how often do you change them? Most restaurants simply use whatever kind of filters they can find and change them whenever the task becomes too time-consuming to put off any longer. Unfortunately, this isn't an effective way to keep your kitchen clean or safe for your staff's wellbeing.
Spend a bit more on hood filters that are specifically designed to be changed out once every three months, and you'll be spending less overall on cleaning supplies. Better yet, have technicians come in to clean your hood filters every few months and you won't have to worry about replacing them as often.
If you're not concerned with kitchen efficiency, then consider what it means for your bottom line if the health department pays a visit and finds that your kitchen is filthy.
Cleaning Vent Hood Filters
Cleaning vent hood filters don't have to be so buggy to the point that your kitchen operation is severely affected. If you want to lower maintenance costs and make the process easier, here are some quick cleaning tips that can be applied to kitchen vent hood filters:
1 – Begin with a thorough inspection. Inspecting the vent hood filter regularly ensures that it is in good condition and functioning properly.
2 – Vacuum out surface debris from the filters if any is present. This can be done by using a short attachment on your vacuum cleaner.
3 – Wash the filters using mild dishwashing liquid and lukewarm water. Rinse thoroughly to ensure that it is clean and not too soapy.
4 – Make sure to completely dry up the filter before reinstalling it in its designated location. To speed up the drying process, you can use a hair dryer or place an electric fan close to it.
5 – Do not forget to check the grease traps and make sure that they are emptied regularly. This can be done by pouring hot water over the trap so that the oil in the filter can come off more easily after cleaning.
But did you know that you don't have to perform all the cleaning tasks on your own? There are services that specialize in professional kitchen vent hood filter cleaning and help keep your food preparation area clean.
Professionally Trained Hood Cleaning Specialists
We do more than just clean your commercial kitchen exhaust system. As Barrie's premier hood cleaning company, we also take time to train our employees on the latest methods used in the industry. This helps us uphold our high standards of workmanship and customer service. When combined with our specialized equipment, it makes for a job you can trust.
Our well-trained specialists use only the best techniques and products when it comes to hood cleaning. We take pride in our work and we make sure that you are satisfied with the results once we're done.
The difference between professional hood cleaning and the DIY alternative is that in the professional approach, the hood and vent are taken down completely, cleaned inside and out, then put back together without any hassle. We also make sure to thoroughly clean your entire exhaust system from top to bottom using power washers and high-pressure vacuums.
Cleaning Hood Vents for Barrie Restaurants
If your commercial kitchen hood needs cleaning, be sure to call a reputable company like ours. We will help you maintain the highest standards of health and safety for employees, customers and family members. Call us today to get a quote!
Cleaning Hood Vents for Barrie Restaurants is our forte – no one else in this city does it better! Our process is no secret to anyone:
First, all the dishes and pots are taken out, then the hood is visible to all of us. We clean it with water and special detergent. Then we rinse again so that our work is impeccable. Pressure washer helps in fast cleaning. The last process is a disinfection procedure, which deodorizes and kills bacteria on the hood.
We value our time and yours as well, for that reason we always come on time to every appointment. We make sure you get the best out of our work and recommend a cleaning session no less than once per year.
100% Satisfaction Guarantee for Barrie restaurant owners
Hood cleaning is our passion, and we are always serious about it. Our cleanliness and safety standards are above any other service provider in Barrie ON. We guarantee 100% customer satisfaction every time!
We also offer guaranteed hood cleaning quotes, so you'll know exactly what to expect when you choose us as your restaurant's hood cleaning company.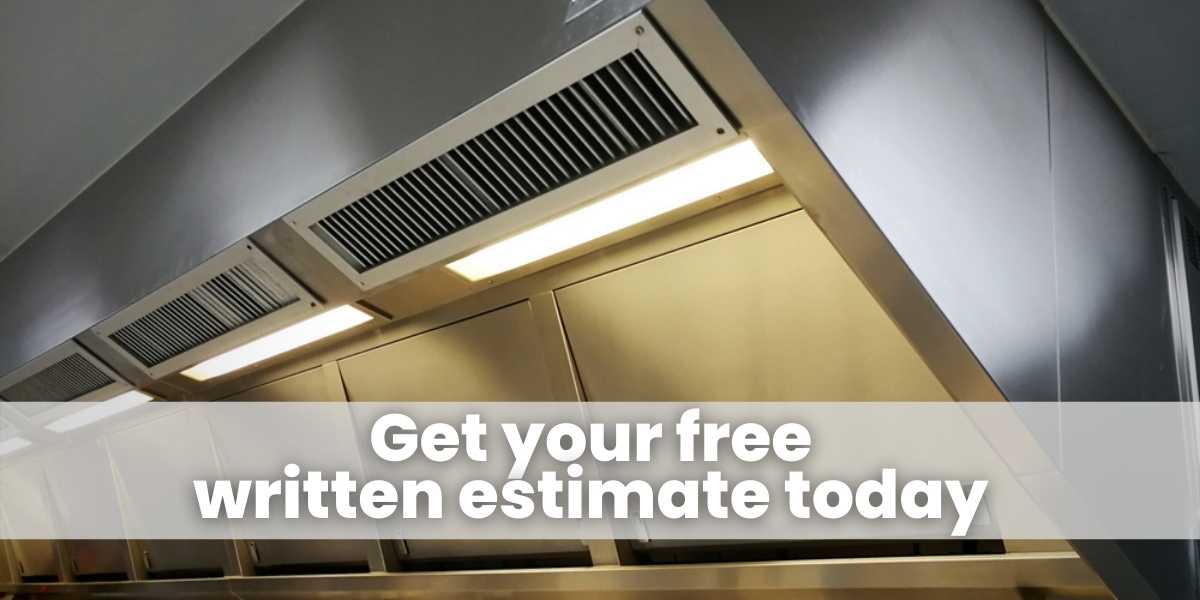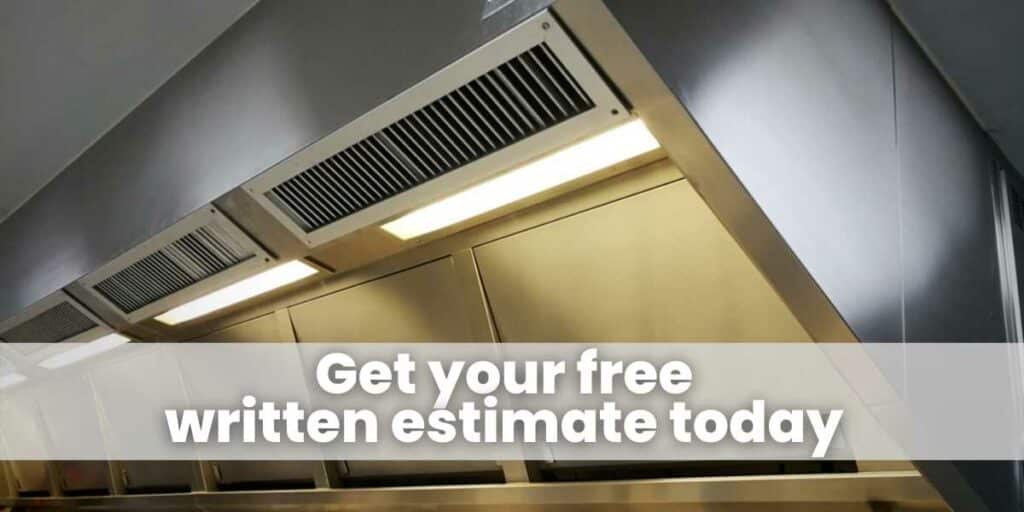 Get your free written estimate today
If you're looking for a consistent and trustworthy way to get your restaurant's hood system cleaned, choose us! Our team of professionals can help with any size project – from small, single-unit jobs all the way up to multi-unit chains. Call us today to get your free quote!
What People Are Saying
See what our customers are saying about us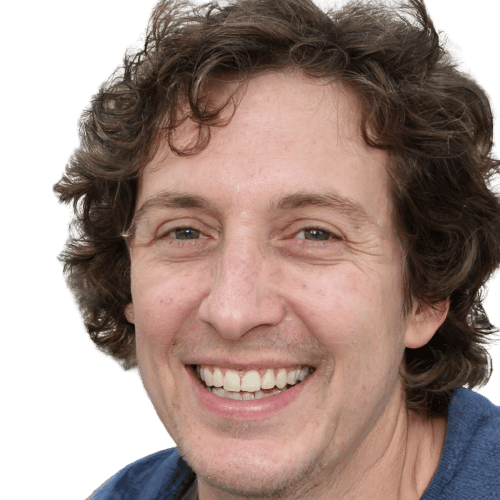 Really happy with the quality of their cleaning services.
Best Hood Cleaning Company
Barrie Hood Cleaning Areas Serviced